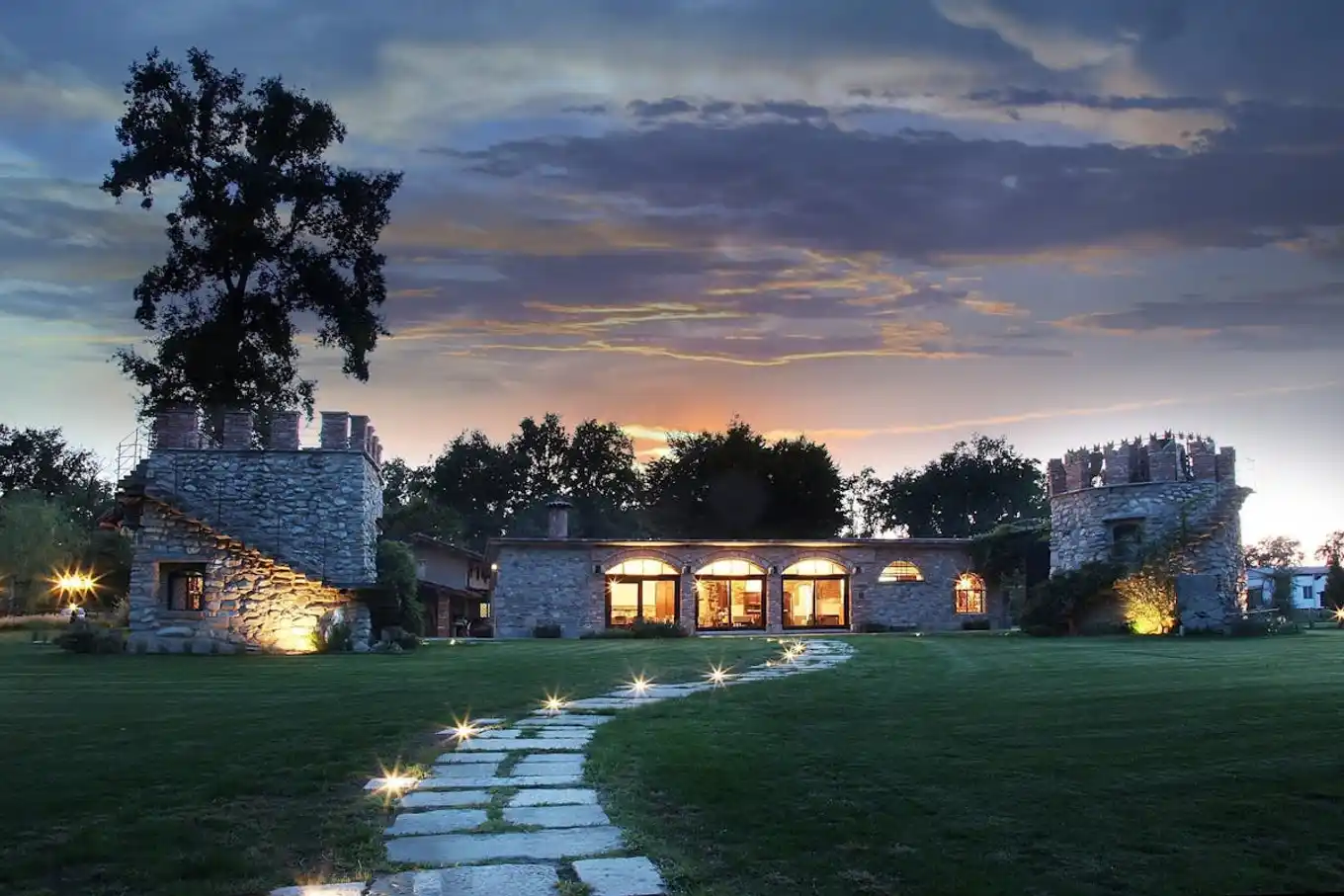 Have you wondered what goes into house valuation? What do appraisers consider when estimating the value of a house? This article discusses what goes into house appraisal, how to estimate house value with land and how much value having a garden adds to the worth of a house. Valuing a house goes beyond the structure itself. Appraisers estimate the current worth of the land on which the structure is built and other several assets accompanying the structure.
Items considered when estimating the value of a house
When estimating the value of a house, the appraiser factors in all other assets, machines, benefits, and level of convenience the house presents. Some houses provide extra comfort based on the level of technology installed in the systems of the house and sometimes how green the property is.
Appraisers look at
the land the house is built on
extra land available
technology and systems in place
the greenness of the land
garden or farm
plants and generators
pools, appliances available, and many more.
All these items provide comfort and opportunities for the new house owner. These accessories to the structure being sold are discussed below.
Estimating house value with the land
Land valuation is equally important as house valuation when estimating the worth of a house. The land on which a house is constructed forms a huge percentage of the value of the house.
In some cases, people buy properties mainly because of the land and not necessarily the structure. This is mostly because of the location of the land, speculated benefits in the future, planned development near the site of land etc.
It is interesting to note that some lands are even valued higher than the house on the land. This is because by nature land appreciates with time thus the value of land increases as years go by compared to the structure on the land which depreciates with time.
Some properties come with several acres of land aside from the portion the house is being built. Owners are at liberty to either sell the house together with the acres of land or give out the house alone. Appraisers will be tasked to include the value of the vast land when the entire property is being assessed for listing.
Land value calculation
Land valuation is an important exercise that goes beyond just mathematical computations but involves a thorough understanding of related rules, regulations, and acts.
The price of a house that is mostly the one listed by sellers is a combination of the price of the land and the price of all other works done on the land which may include a house.
The value of land can be calculated in three ways namely assessed value, appraised value, and replacement value.
The assessed value is the value a local assessor deems fit to be the best representation of what land is worth. Anytime there is a change in ownership of houses, documentation is submitted to the local authority to confirm value for money. They compare the land with similar ones submitted to their office to derive at what is reasonable a price for the property being sold.
Appraised value occurs when a certified appraiser conducts a professional assessment of the land. They support their valuation with relevant documents. While conducting their appraisal, they either use the sale comparison approach, cost approach, or income approach. In the UK, such appraisals are best done by a registered Royal Institution of Chartered Surveyors' surveyor (RICS). The aim is to obtain an unbiased assessment.
Replacement value is the value an insurer is willing to pay to have the insured in his or her original position. This kind of value may not always be applied when land is being discussed as most people do insure properties on the land instead of the land itself.
Land valuation is very important when estimating the value of a house because the cost of getting it wrong is very dire.
The value of a house includes the level of technology and systems in place in the house. Modern technologies are very expensive and provide the best comfort and security. When appraisers are estimating the value of a house, they take into consideration the overall security features, level of automation, and amount of technological infusion in accessing the facilities of the house. Modern technology and accurate automation systems increase the value of a house.
Some properties have very fantastic natural and environmental features like trees, river paths, hills, springs, waterfalls, beautiful birds, etc. This greenness and nature add value to the property being sold. Owners of these properties spend a lot on maintaining the natural environment. When estimating the value of such a property, this natural environment and greenness add to the value of a property.
Plants, generators, and appliances
Houses listed for sale may have plants, generators, and appliances. These items are valued and added to the final price of the house being sold. Buyers however may want to exclude these assets to know the actual value of the house itself.
There are other several things like a pool, basketball court, and many more that are factored in when estimating the value of a house. It must be noted that movable objects may be excluded from the valuation of a house. However, there is a difficulty when trying to exclude non-moveable assets on property like pools, gardens, nature, etc.
Does a nice garden add value to your house?
It will not surprise a lot of people to see a house or a property selling with a garden. Most people enjoy gardening:
as a hobby
to keep them busy or
as a way of trying new things
It is obvious and general knowledge that gardens add value to UK houses. However, gardening today is moving from beautification to being an economic tool for gaining an advantage in the real estate industry.
What might not be clear to some people is how much having a nice garden adds value to your house. Yes, a nice and large garden adds value to your house. This has been investigated across the globe using several real estate agents and house owners.
According to Husqvarna Group, a garden can add about 16% to the value of a property. They investigated 5000 property owners who indicated that both real estate agents and clients think that having a garden increases the value of a house.
In 2019 in the UK, it was reported by Foxtons that buyers were willing to offer £50,000 extra for a house with a garden with around 70% of buyers saying that a garden stood at number one as the most sought feature in a house. These figures increased drastically in 2020 with the emergence of COVID-19.
A Homebuyer Wishlist report in 2021 indicated the demand for houses with a garden had drastically gone up by 92% in the UK. A current study by Moda Furnishing in 2022 reveals a dumbfounding outcome. They posit that a garden today can increase the value of a house by 250%.
In the UK last year, a garden could increase the value of a house by £45,000 or more in the cities from other sources. This figure has increased with time. A beautiful, well-maintained garden could increase the value of your house by 20% or more in the UK today to a tune of 250% as stated by Moda Furnishing. It is therefore important to find out what people want in your area and upgrade your garden to increase home value. You can take advantage of any land space you have to make something more interesting.
A nice garden adds value to a house. Such a garden with a proper layout makes a house look spacious. A large garden also adds value to a house as such space today is used for several programs.
The general importance of a garden irrespective of the type
Some benefits derived from having a garden are outlined below;
Gardening serves as a way of exercising mentally and physically.
It helps in using space very well and protects the soil.
Garden provides entertainment, creativity, and fulfillment
Some gardens provide organic and fresh food
Gardening is a source of employment for many people.
It could serve as a supplement to a family budget.
Areas of the garden to invest
Now that it is established that gardens do add to the value of houses and demand for them keeps rising each day, it will be expedient to appreciate some investment areas in gardening you can try. These areas are discussed below;
The Husqvarna Group study revealed that a lawn in a garden adds the most value to a house. 53% of participants agreed with this. This indicates that having a lawn increases the value of your house. It must also be noted that the size of the lawn determines how much value it adds to the price of your house. This means that a large garden adds value to a house.
The size of the lawn is not the only thing that matters when assessing the value a lawn adds to a house. If your lawn is not well maintained, not only will it not add value to the house it can drastically reduce the value of your house by up to 15%.
Open space for social events
One area of the garden today that is gaining extreme attention is creating a wide garden space on a property to host family and friends. Gardens no longer serve as a place where kids play. It has been extended to cover a wide space to host gatherings. Having such a garden in your house adds huge value to your house. However, it must be well kept if not it becomes a disadvantage.
Decorated hedges, flowers, and trees on the property provide a niche for privacy. A property with nicely trimmed hedges and orderly planted trees attracts potential buyers. Customers imagine how they will enjoy their private time and have a good relaxation under these trees and in these hedges. This adds value to the house if neatly dressed.
Adding value through your garden
Do you have a garden? Are you thinking of ways to make your garden look great and add value to your house? It is not too late to start planning for a garden if you do not have one. Here, we take you through some key tips to make your garden look great and more valuable in the eyes of buyers.
This is a small space in the garden in the form of a hut where relaxation, exercise and some office work could be done. The beautiful area in the garden attracts buyers a lot.
Maintain privacy in the garden
It is very important to ensure that your garden is as private as it could be. This could be done by growing tall trees and hedges to block the sight of neighbours. As stated earlier, gardens are mostly used for private times. Ellie Hall, managing director of Martin & Co indicates that privacy is valued most when it comes to gardens. A more private garden attracts and adds more value to a house.
Ensure space for entertainment
People who love to party will be extremely excited to have a garden with a good amount of space. A garden can also segment areas for different entertaining activities like tennis, snooker, cards etc. This adds massive value to the garden hence the structure.
Try having a kitchen outside
A space in a garden could be used for an outdoor kitchen. An outdoor kitchen is seen a lot in the UK. This means that it is appreciated by many people. However, its installation comes with a huge cost. Outdoor kitchens are best for gardens meant for entertainment.
Make sure it is secured and has a store room
Buyers, mostly the ones with kids and pets, are extremely concerned about the safety of the garden. Nobody should be able to have access to the garden unless permitted by the owners. There must be locks where necessary. Storage is also important for safe keeping of expensive garden equipment.
In the UK, gardens do add value to houses. Starting a new garden in your house is possible and will need some planning, an understanding of what is patronised, and a gradual start. It is not prudent to invest huge sums of money in a garden at a goal. Start gradually and avoid over-speculation.
Contact us at RealAdvisor for more information on estimating a house value with land and garden. We can also guide you on ways to add value to your property through gardening.
The points explained below are how gardens add value to a house
In real estate today, gardens add economic value to a building and are not only for beautification.
The land of a structure is evaluated separately when estimating the value of a house with land.
Land valuation is as vital as house valuation as in some cases the value of the land exceeds the worth of the building itself.
You may invest in your garden through lawn making, creating an open space for special events and a space for private time.